OEM Special Industrial Hydro Extractor Machine
ZHONGYI

Hunan, China

within 30 days against the payment in advance

20 Set/Sets per Month
OEM Special Industrial Hydro Extractor Machine apply to dehydrate and washing scrap metal, iron chip, kinds of powder, (PP,PVC,PET )granular, crystal and finished fabric, textiles ,yarn ,cloth and so on
OEM Special Industrial Hydro Extractor Machine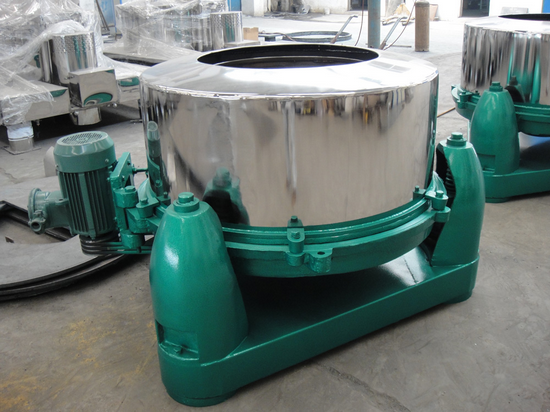 Application for Textile Centrifugal Dryer Machine
Apply to dehydrate and washing scrap metal, iron chip, kinds of powder, (PP,PVC,PET )granular, crystal and finished fabric, textiles ,yarn ,cloth and so on.
Working Principle For Centrifugal Dryer Machine
Once the materials to be separated enter and distributed on the wall of the fast-spinning basket, it will be filtrated by the filter liner (bag) ,under the centrifugal force.but the solids deposit on the inner wall of the basket. Once the solid cake reach the rate capacity,feeding stop, and wash the solids cake, and then drain out the washing water.Finally stop the machine, the solid cake is discharged manually and move to the next batch.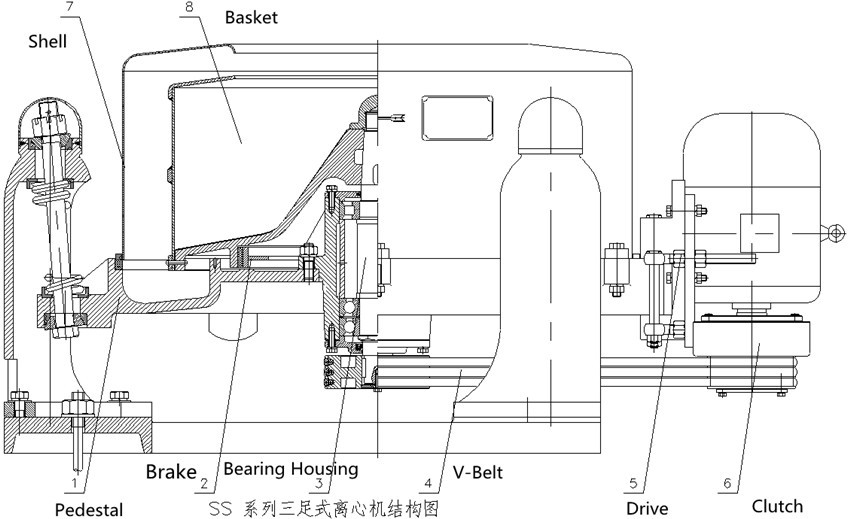 Technical Parameter for Centrifugal Dryer Machine
Type

SS450
SS450-NA

SS600
SS600-NA

SS800
SS800-NA

SS1000
SS1000-NA

SS1200
SS1200-NA

SS1500-N

SS1800-N

Basket

Diameter mm

450

600

800

1000

1200

1500

1800

Height mm

220/300

315/350

320/400

420/450

450

500

550

Effective Capacity L

18/20

45/50

80/100

150/180

250

400

660

Max Feeding kg

30/35

75/85

140/165

195/230

300

400

500

Speed r/min

2000/2500

1600/1900

1200/1500

1000/1200

900/1000

300/600

510

Separating Factor

1000/1600

860/1180

645/1000

560/800

545/672

302

340

Motor Power KW

2.2/3

3/4

5.5/7.5

7.5/11

15

17

22

External Dimensions L×W×H mm

1130×820×690

1325×1022×820

1785×1570×930

1995×1600×960

2315×1720×1085

2840×2110×1100

2350×1800×1200

Gross Weight kg

320/350

600/690

1142/1500

1500/1800

2300

3800

5000

Material touched the liquid to be separated

SS 304,SS316,SS316L Duplex Stainless Steel2205/2507, Rubber, Plastics or Titanium

Solid water content after the seapration

2%-50% depends on the solid concentration
Features For Centrifugal Dryer Machine
1. Well-designed structure leaves no place depositing dusts and makes the machine clean easily. The modules are designed smoothly and polished on the surface. The case, fixing parts and drums are made of stainless steel. With hinged enclosure cover, it is easy to clean the gap between the case and the drum.
2. Hinged enclosure cover, feeding tube, washing tube, watching lens and lighting hol.
3. Automatic online cleaning system cleans the internal wall of the case, the basket and liquid slot to meet the clean requirements in accordance with GMP standards.
4. Simple structure, convenient repairing.
5. Wide range of applications. It can be applied for separating the suspension, also for fibers.
6. Inverter startup, smooth starting, adjustable relative centrifugal force. Non-touching braking system, static-proof belt transmission. Leak-proof structure with silicone rubber or fluoroelastomer seals. It is of anti-explosion applied to poisonous, flammable and explosive environment.
7. Nitrogen protection system ensures segregating the air outside from the machine chamber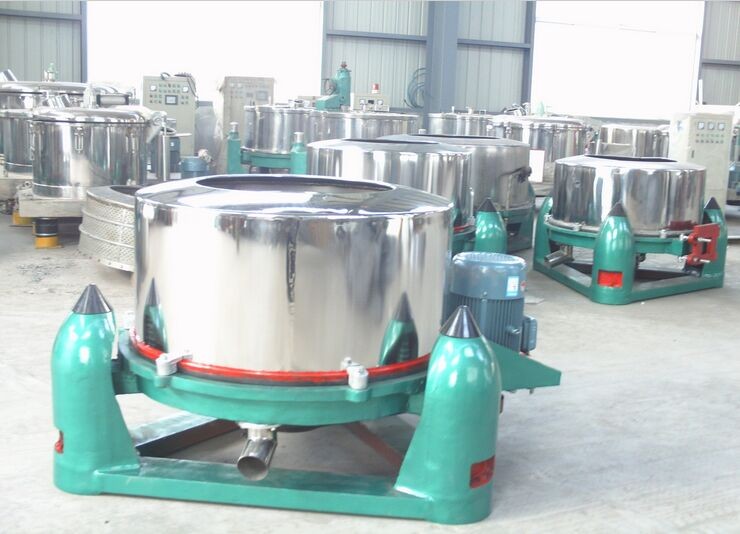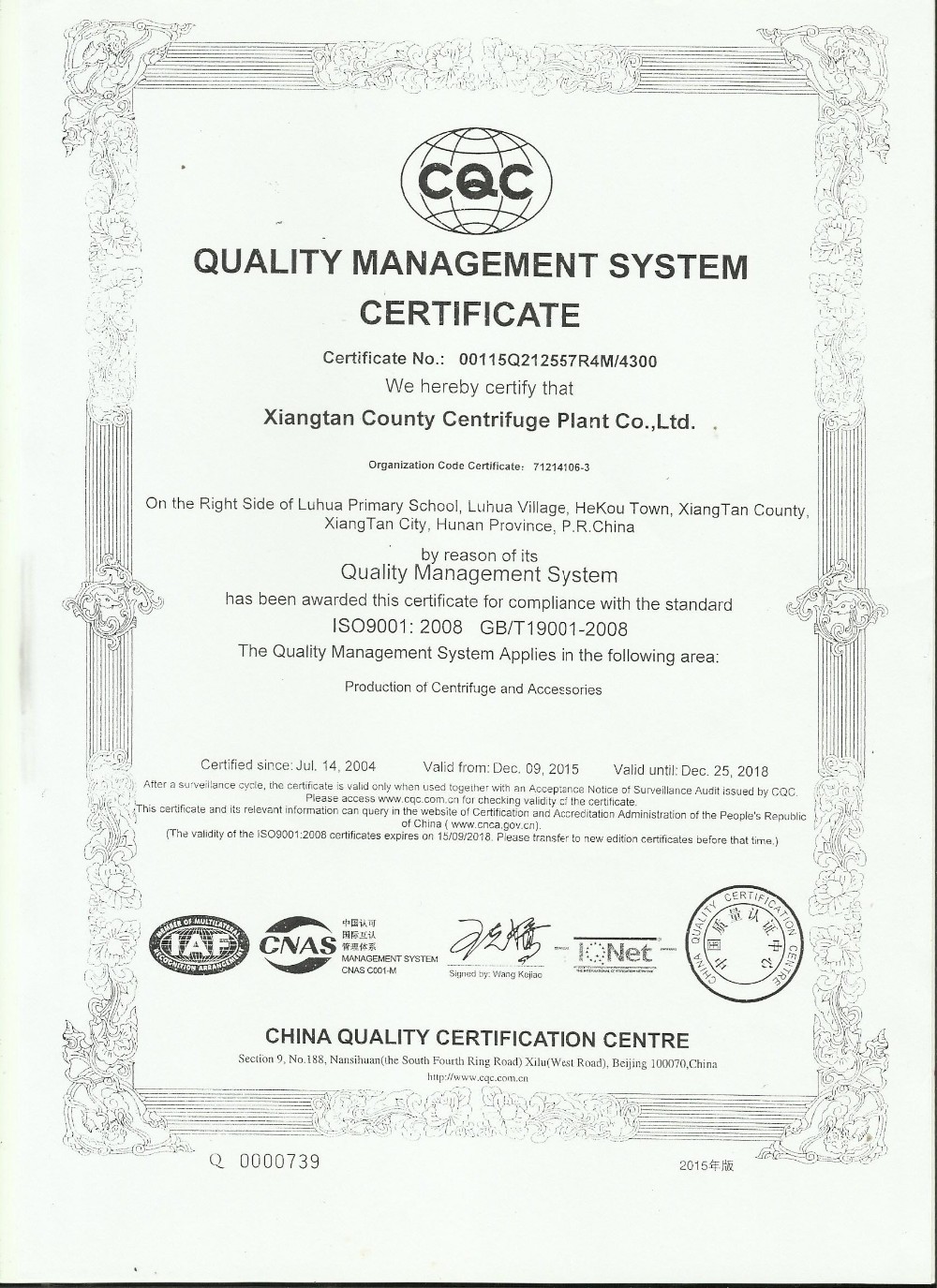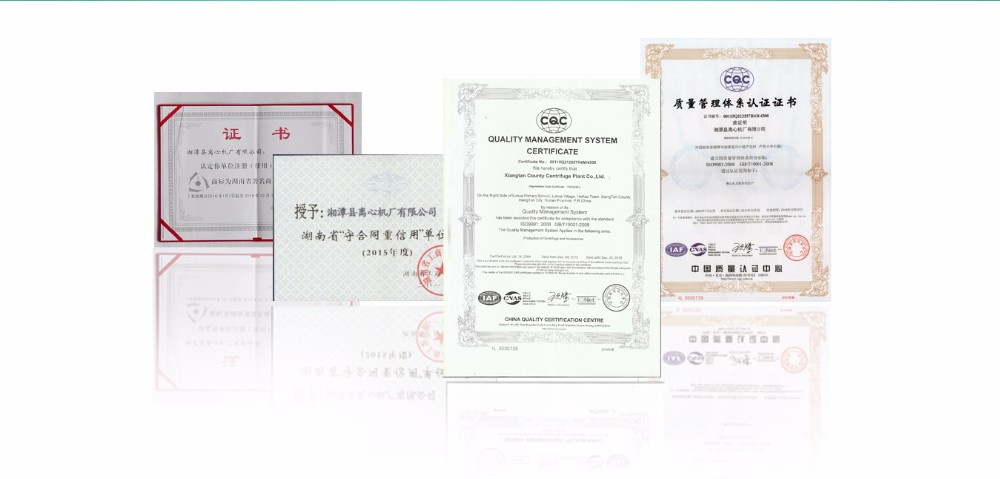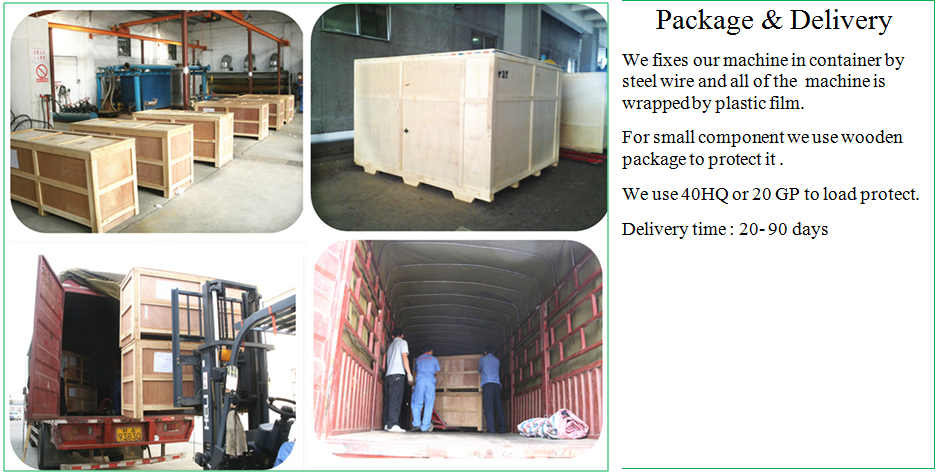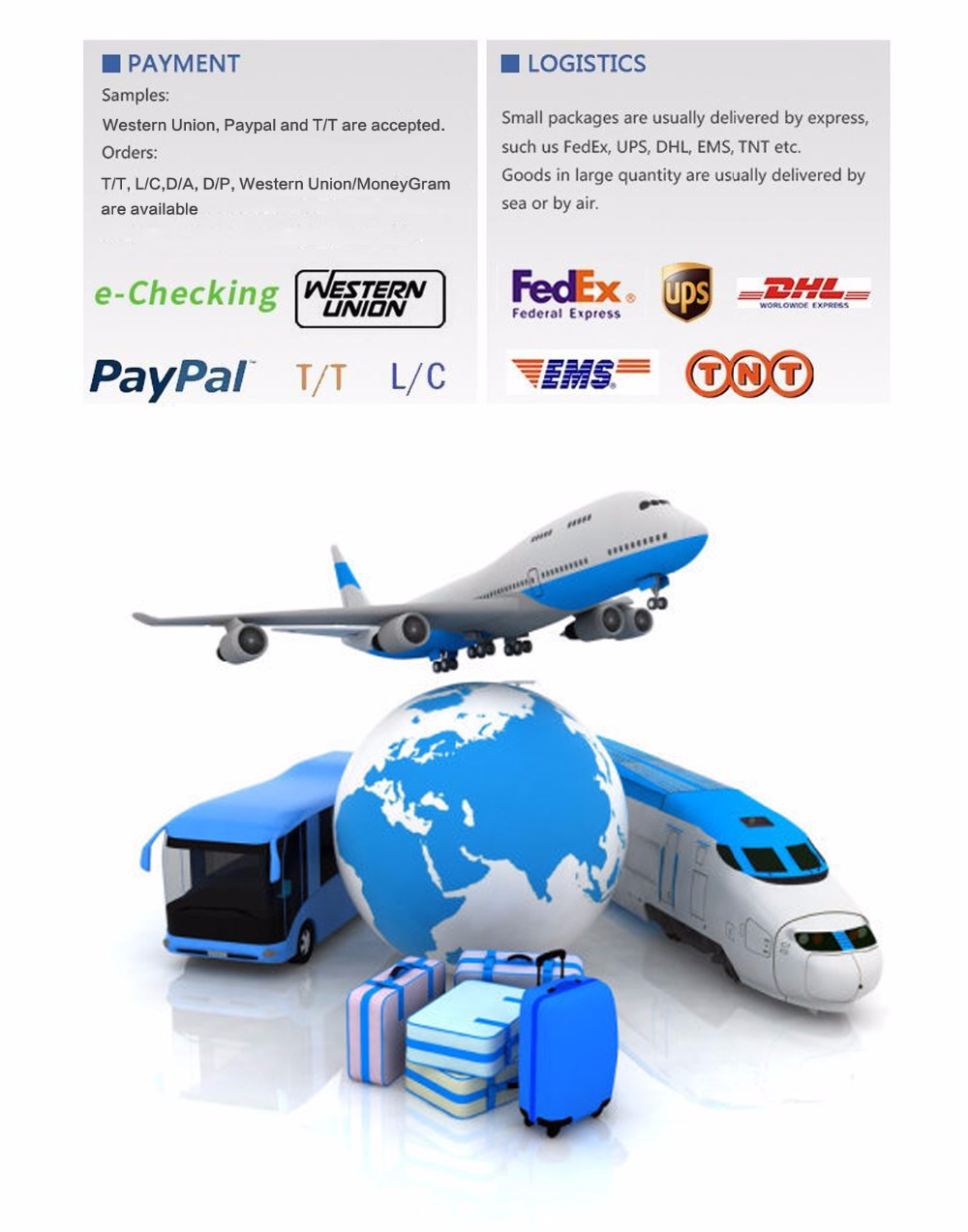 1.What's the application of centrifuge?
This machine is widely used in many fields such as environmental, pharmaceutical food, chemical industry for separation/washing/dewatering . It can separate almost all liquid and solid with proper feature.
2.How to clean the machine?
The machine has self-cleaning function. When the processing is finished, you just put one button and the machine will do the cleaning automatically.
3. How to choose the machine material?
For the material, we have stainless steel 304, 316 and 321 for your option. Generally SS304 is used. If there's suspension with corrosion, then SS 321 /316 or Ti is needed.
4.What's the capacity of the machine?
Firstly we have different model with different capacity for this machine.
Secondly, the capacity will be customized according to concentration of the suspension. Higher the concentration, lower the capacity.
5. How is the processing result?
The finished cake moisture and solid lost rate is based on the material feature. And different machine just brings different processing capacity. Also we can offer testing service to get realistic results.