Horizontal Worm Screen Centrifuge
ZHONGYI

Hunan, China

within 30 days against the payment in advance

20 Set/Sets per Month
Horizontal Worm Screen Centrifuge is applicable for two-phase (solid-liquid) sunspendsion separation in the chemical, pharmaceutical, environmental protection, mining, food and other industries.
Product Description
LLW Series Horizontal Worm Screen Centrifuge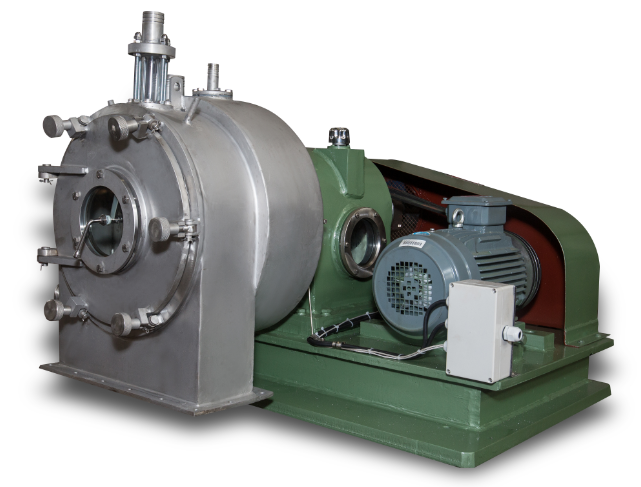 Working Principle
LLW Series is kind of horizontal Spiral Discharge and Continuous Operation Filter Centrifuge.
The motor drives the basket as well as the feeding spiral in the same vertical line at different high speed. The materials to be separated go continuously into the feeding pipe and distribute on the wall of the bowl, under the action of the centrifugal force, the liquid goes through the bowl, while the solid staying the bowl form the filter residue . and it goes continuously through the basket and move out of the machine under the combined action of the conic surface component force of the centrifugal force and the spiral feeding pipe.
Applications
1. Oil &gas drilling mud/fluid control
2. Industrial and municipal wastewater treatment
3. Fine Chemical slurry
4. Coal and minerals (float wash of extractive coal and dewatering of coal mud)
5. Pharmaceutical industry (antibiotic)
6. Food processing
-Olive oil, palm oil, avocado oil;
-Wine, fruit juice;
-Starch; Surimi ;
-Soybean and wheat protein
-Shellfish
Features
LLW series are capable of the continuously operation of feeding, separating, washing and discharge at full speed.
1. compact structure,
2. minute extension
3. Continuous operation
4. Stepless speed
5. High load capacity
6. Wide range of application
7. Low moisture content in the filter cake
Working Condition
1. The materials to be seprated are suspend liquid ,solid-liquid and so on .
2. There are density contract of the suspended liquid
3. The range of the concentration: 10- 80%, and the diameter of the solid phase is 0.1-5 mm
4. Working temperature: no more than 100 c
Optional Parameter
1. Material contactedthe liquid to be separated : Carbon steel(G), Corrosion resisting steel (N), Titanium(I), Metal coat (J), Rubber ,and so on
2. Motor Type: General motor or explosion proof motor
3. Speed controller: AC frequency , electromagetric or mechanical belt
4. The range of speed difference: 10 r/m - 50 r/m
5. Discharge: Mother liquid and washing solution can be discharged mixed or separately
6. All the machine made match the GMP standard
7. Design and produce all customized
Techincal Parameter