Industrial Pusher Centrifuge Machine
ZHONGYI

Hunan, China

within 30 days against the payment in advance

20 Set/Sets per Month
Industrial pusher centrifuge machine
It is used for solid liquid separation , the solid can be crystal( food salt , KCI , K3SO4, Fe2SO4 ,etc) ,fiber ( cotton)
Automatic and continuous operation
Low moisture
Big capacity
Compact structure
Easy to operate
Industrial Pusher Centrifuge Machine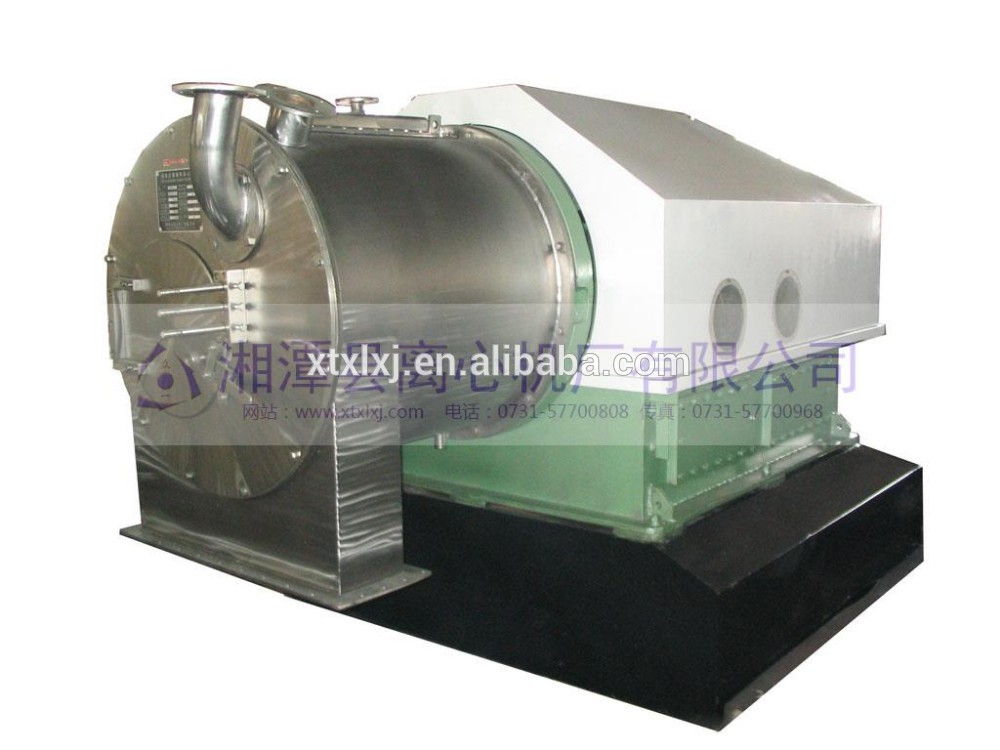 Application
Apply to separate the suspension , the solid can be powder, granular, crystal and fibrous. and the diameter of the solid larger than 0.05 mm. with the concentration rate of over 40%.like chemical,fertilizer,alkali,salt and other industries.
Introduction and Working Principle
Introduction :HR series is full automatic and continous filtering centrifuge used for solid-liquid separation in the kinds of industries. It has a unique design that minimizes moisture, impurity and crystal breakage in discharged cake, can perform feeding, filtration, washing and discharging in sequence at their full-speed running.
Working principle:The main motor drives the inner and outer baskets to rotate at the full speed, then feed the material through the feed pipe. Under the centrifugal force, the liquid is discharged out of the basket through filter screen and the holes of the basket, then out of the machine through the liquid discharge pipe, while the solid deposits in the basket as a ring layer of cake.
Features
Continuous operation with large capacity
Ideal washing effect
Low moisture content of cake
Less solid content loss and crystal broken
Suitable for abrasion filtering cake
Technical parameter
Domestic Model

P-40

P-50

P-60

P-85

P-100

International Model

HR400

HR500

HR630

HR850

HR1000

Basket

Diameter (mm)

290/360

438/500

560/630

740/828

920/1000

Length Of Filtering Area (mm)

180/180

180/180

240/240

300/300

310/350

Max Solid Loading Capacity (kg)

25

80

80

160

300

Max. Speed (r/min)

2500

2000

1900

1500

1300

Max.G.Force

1015/1260

981/1120

1132/2174

932/1043

871/946

Length of Stroke (mm)

50

50

50

50

50

Pushing Times

30~80

40-80

40-108

30-108

30-80

Motor

Main Motor

11~18.5KW

37~55 KW

45~75KW

55~90KW

75~132KW

Oil Motor

4~7.5 KW

15~30Kw

22~37kw

37~55 KW

45~75 KW

Working Oil Pressure MPa

2.5

2

8

8

8

Net Weight (kg)

2480

4050

4260

6500

9000

Working Weight (kg)

3000

4500

4800

7000

9800

Elastic Weight (kg)

800

4000

4200

6000

8000

Feeding Capacity t/h

0.5~9

1~20

16~40

12~65

16~75

Solid Water Content After Separation ( Dehydration)

2.5 % ( sea salt )

3 % ( sea salt )

4 % ( sea salt )

4-5 % ( sea salt )
Typical separation
1.Chemical Industry: gypsum, thiamin, salt, ferric sulfate, boric acid, borax, rubber additive, dye, and other chemical products.
2.Food industry: kitchen salt, sodium glutamate, food additive, Chemical seasonings, sugar
3.Pharmaceutical:Extraction of vitamin, biotic, traditional Chinese medicine and other various drugs
4.Mine and Metallurgy: Copper, zinc, minerals, and metal refining
5. Environmental Protection: with acid discharge, pure water sludge and sewage sludge, etc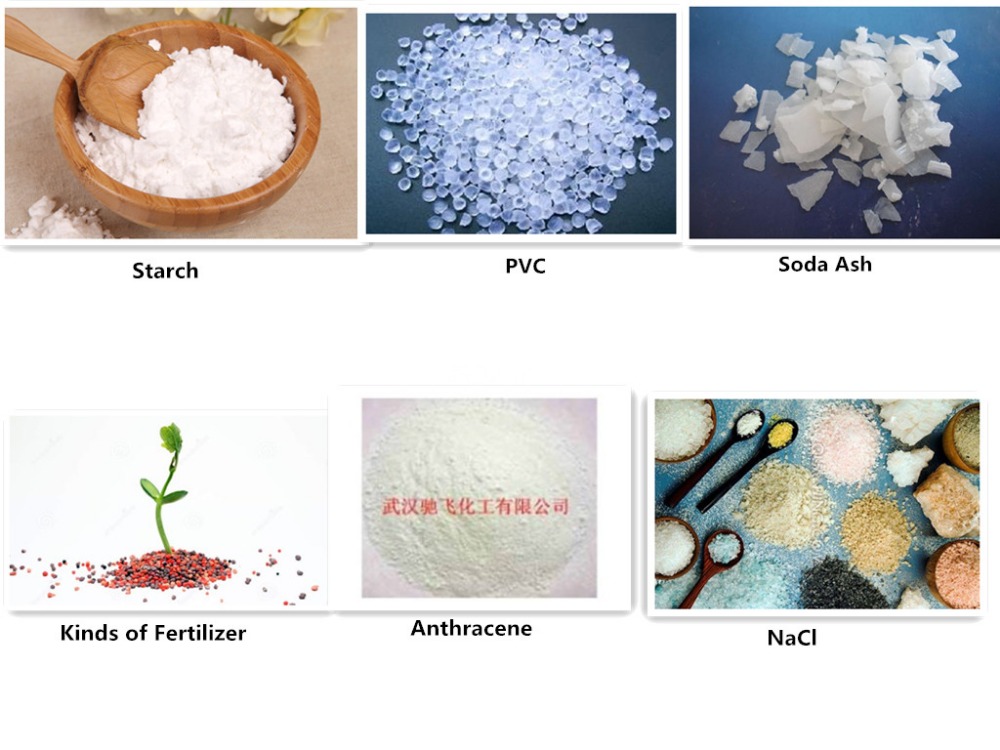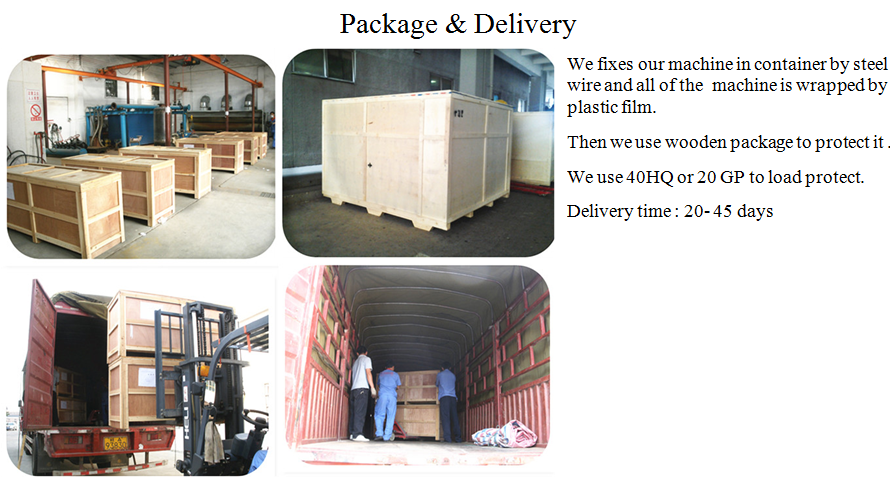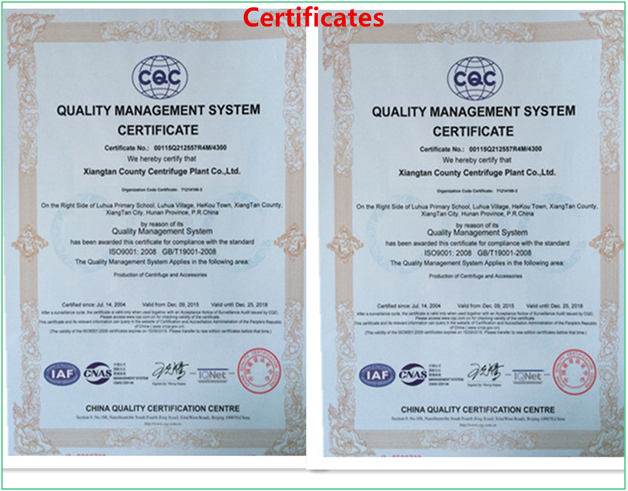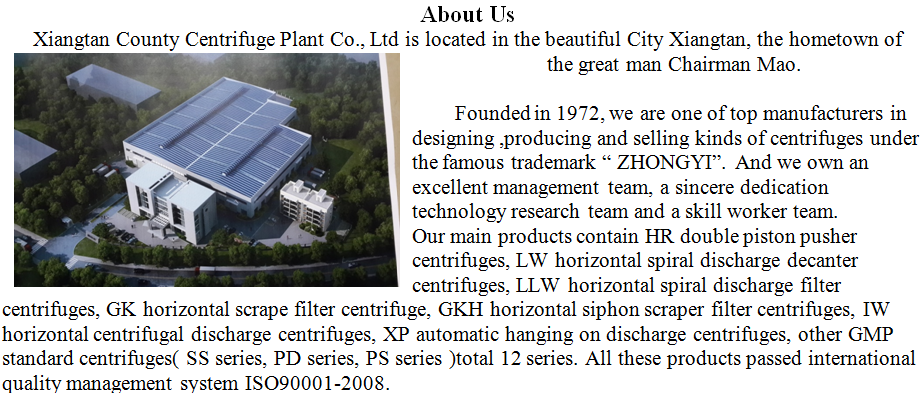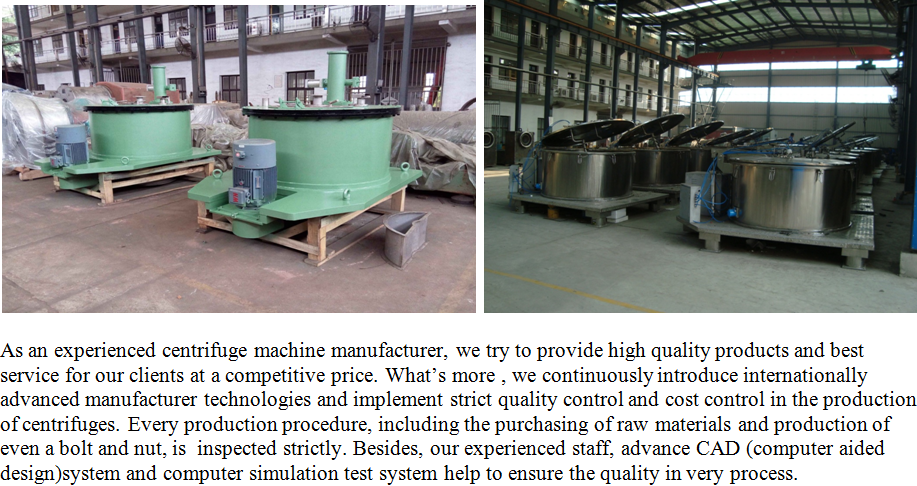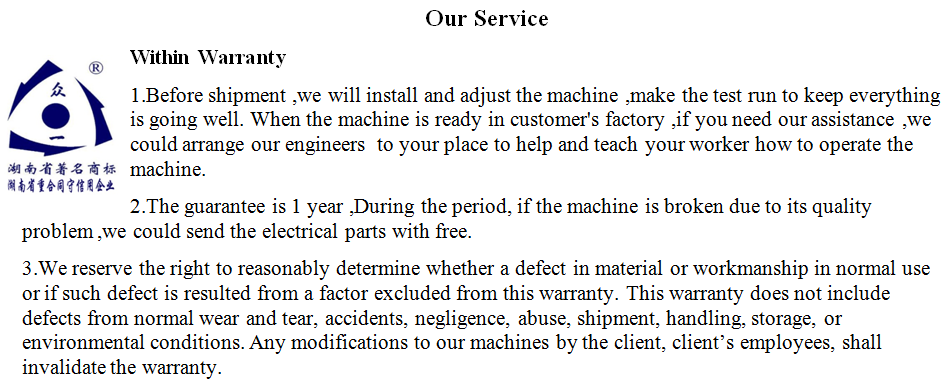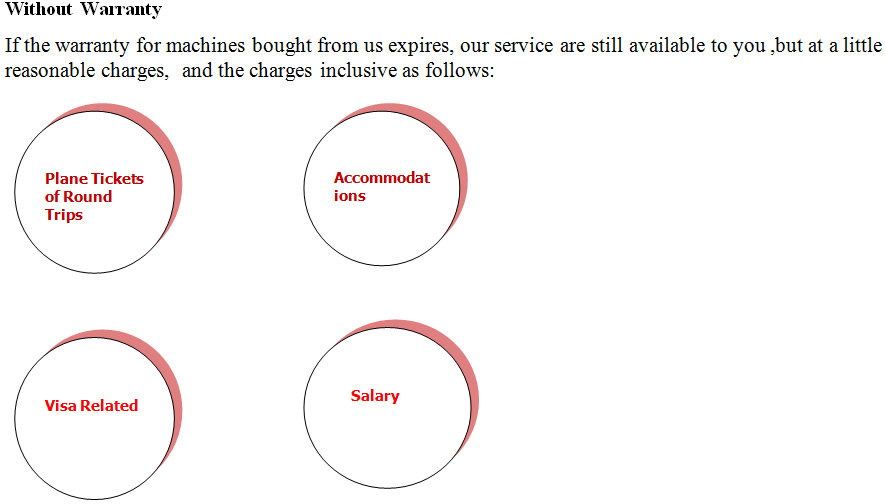 1.What's the application of centrifuge?
This machine is widely used in many fields such as environmental, pharmaceutical food, chemical industry for separation/washing/dewatering . It can separate almost all liquid and solid with proper feature.
2.How to clean the machine?
The machine has self-cleaning function. When the processing is finished, you just put one button and the machine will do the cleaning automatically.
3. How to choose the machine material?
For the material, we have stainless steel 304, 316 and 321 for your option. Generally SS304 is used. If there's suspension with corrosion, then SS 321 /316 or Ti is needed.
4.What's the capacity of the machine?
Firstly we have different model with different capacity for this machine.
Secondly, the capacity will be customized according to concentration of the suspension. Higher the concentration, lower the capacity.
5. How is the processing result?
The finished cake moisture and solid lost rate is based on the material feature. And different machine just brings different processing capacity. Also we can offer testing service to get realistic results.