Centrifuges For Pharmaceutical Industries
ZHONGYI

Hunan, China

within 30 days against the payment in advance

20 Set/Sets per Month
PS Series is kind of manual top discharge batch operation filter centrifuge widely used to separate kinds of solid liquid suspension (solid can be crystal, powder,fibrous and solid particle > 5 um and concentration betweent 5%-75% ) ,it also applies to dehydrate finished pieces, yarn,textile,cloth and so on.
Design Hot Sell Centrifuges For Pharmaceutical Industries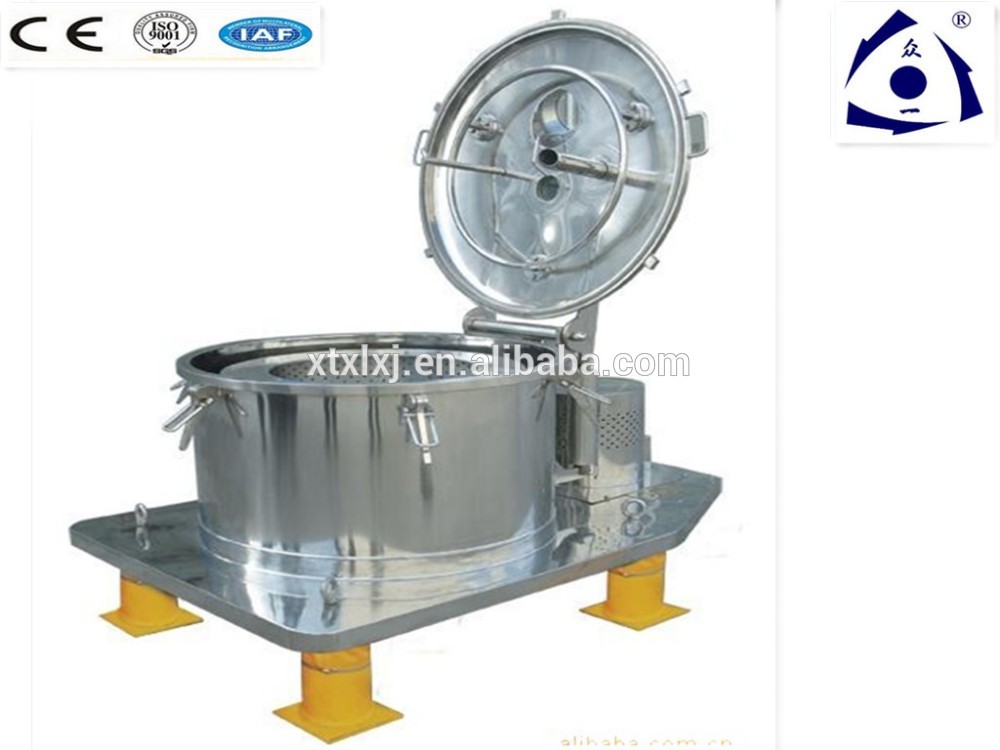 Working Principle Of PS Series Pharmaceutical Top Discharge Manual Centrifuge
When the motor drives the drum, the materials to be separated fed into and distributed on the wall of the drum. Stop feeding until up to the max. loading capacity, continuously speed up the drum. And Under the action of the centrifugal force, the liquid phase through out the filter bag and the drum, and move out of the machine(centrifuge), the solid phase stay at the filter bag, after the washing and separation. Stop the machine working, open the cover by the mechanical banlancer and discharge the solid cake by manual or siphon pipe.( by the way the process of washing can begin at the same time with that of separation or after the separation)
Features of PS Series Pharmaceutical Top Discharge Manual Centrifuge
PS centrifuge is designed according to GMP standard and environmental requirements, it is kind of vertical full sealed top discharge filtering centrifuge , it is also called the clean type centrifuge ,PS series are kinds of improved centrifuges on the basic of SS series. They are belong to three-column discharge filter centrifuges.
1. Reasonable optional stepless starting up
2. Matching non-contact braking system, it is easy to maintain
3. Higher efficiency of dewatering with unique design of inner drum, especially applies to eiderdown operation.
4. Matching liquid block damper stops the liquid enter the crack of the drum and the shell
5. Plate type structure, it not only lowers the centre of the gravity and make the machine running more steadily. But also it can be used as the operation plate and making the process more easy
6. No noise with high quality shock absorber on the legs
7. Support CIP/SIP cleaning operation
Technical parameter of PS Series Pharmaceutical Top Discharge Manual Centrifuge
| | | | | |
| --- | --- | --- | --- | --- |
| Model | PS800-N | PS1000-N | PS1250-N | PS1500-N |
| Dia of Basket mm | 800 | 1000 | 1250 | 1500 |
| Height of Basket mm | 400 | 500 | 600 | 720 |
| Speed of Basket r/min | 1500 | 1200 | 1000 | 850 |
| G.Force | 1008 | 806 | 700 | 607 |
| Working Volume L | 100 | 200 | 350 | 785 |
| Max.Solid Loading Capaity Kg | 125 | 250 | 450 | 950 |
| Power of Motor kW | 7.5/11 | 11/15 | 15/18.5 | 22/30 |
| L×W×H mm | 1750×1250×1180 | 1950(1550)×1500×1350 | 2200×1700×1500 | 2560×2050×1700 |
| Net Weight Kg | 1500 | 2600 | 3400 | 4600 |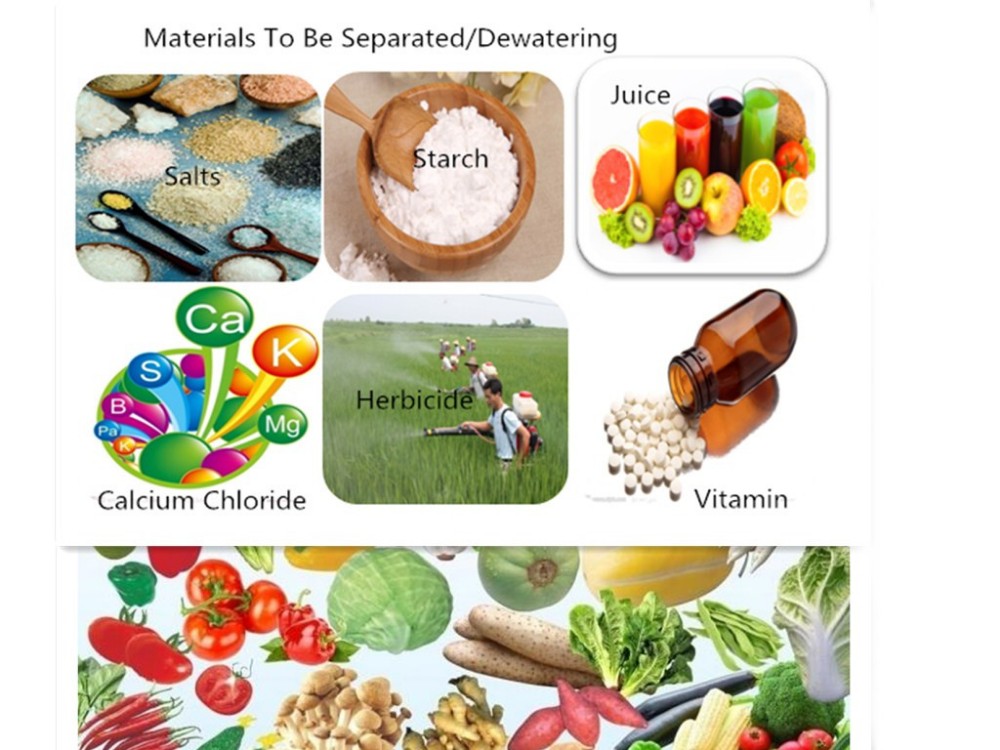 Service Of Manual Centrifuge
1.Chemical Industry: gypsum, thiamin, salt, ferric sulfate, boric acid, borax, rubber additive, dye, and other chemical products.
2.Food industry: kitchen salt, sodium glutamate, food additive, Chemical seasonings, sugar
3.Pharmaceutical:Extraction of vitamin, biotic, traditional Chinese medicine and other various drugs
4.Mine and Metallurgy: Copper, zinc, minerals, and metal refining
5. Environmental Protection: with acid discharge, pure water sludge and sewage sludge, etc
Working Condition Of PS Series Pharmaceutical Top Discharge Manual Centrifuge
1 The materials to be separated are suspend liquid ,solid-liquid and so on .
2 There are density contract of the suspended liquid
3 the concentration of the solid phase from 5% to 75% . and the diameter of the solid phase > 0.05mm
4 Working temperature: no more than 100 c
Optional Parameter Of Manual Centrifuge
1 Material contacting the liquid to be separated : Carbon steel(G), Corrosion resisting steel (N)ss304/ss316/ss316L, Titanium(I), Metal coat (J), Rubber ,and so on
2 Motor Type: General motor , Frequency General Motor ,Explosion proof Motor or Frequency Explosion proof Motor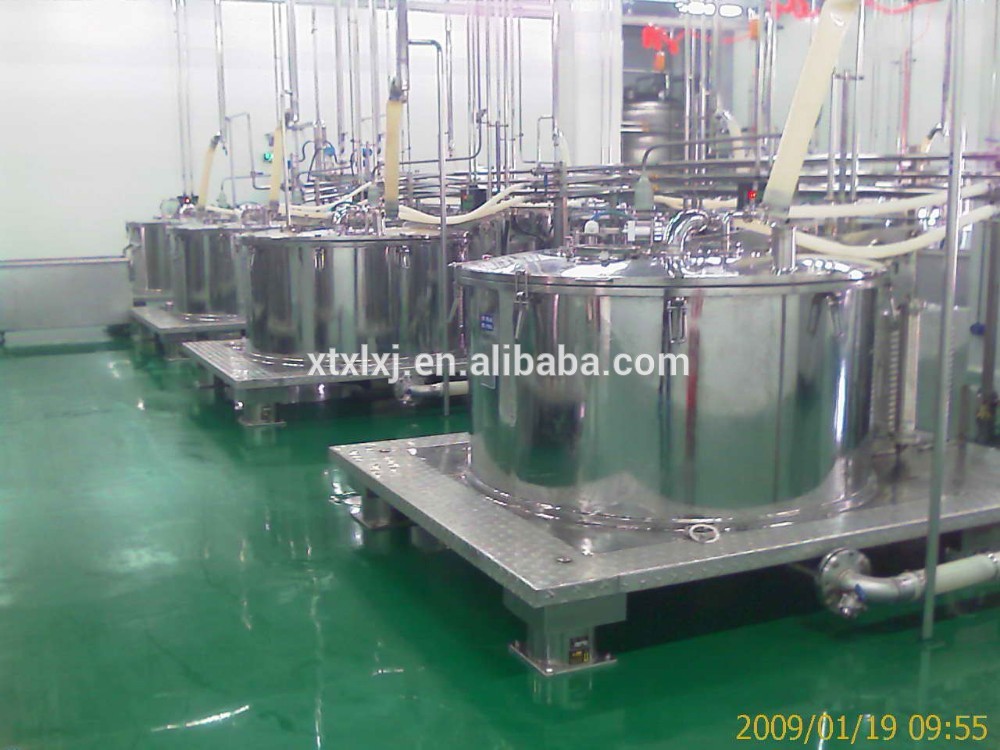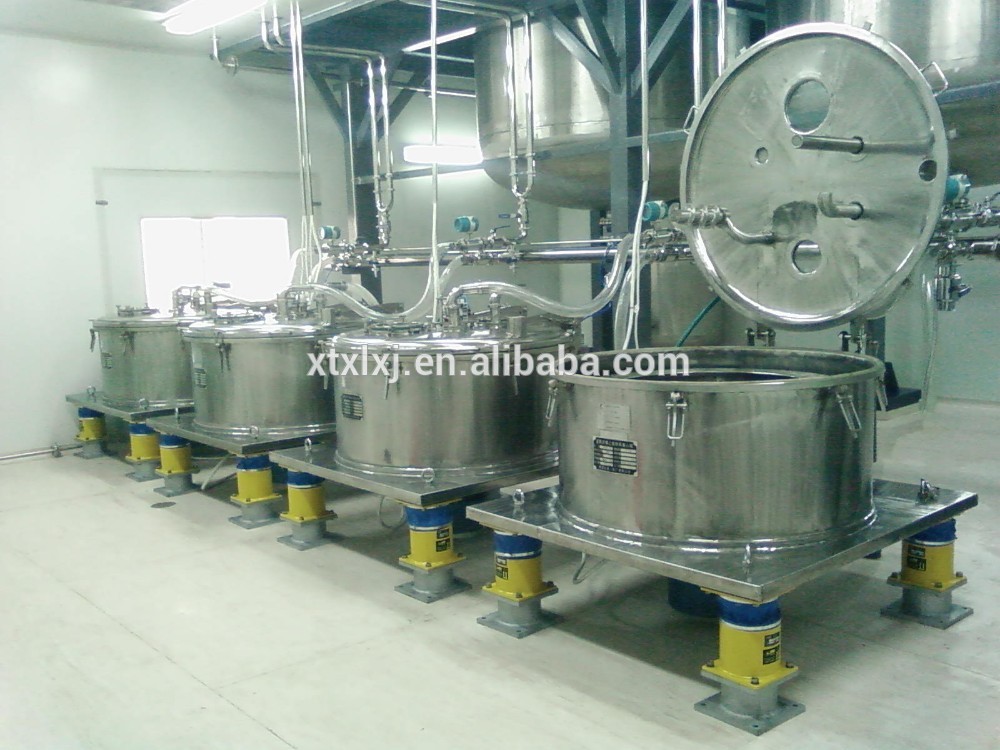 Packaging & Shipping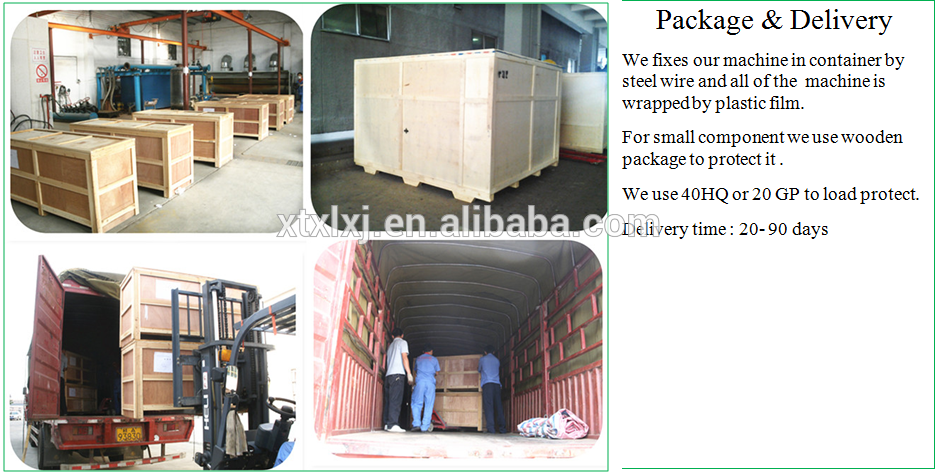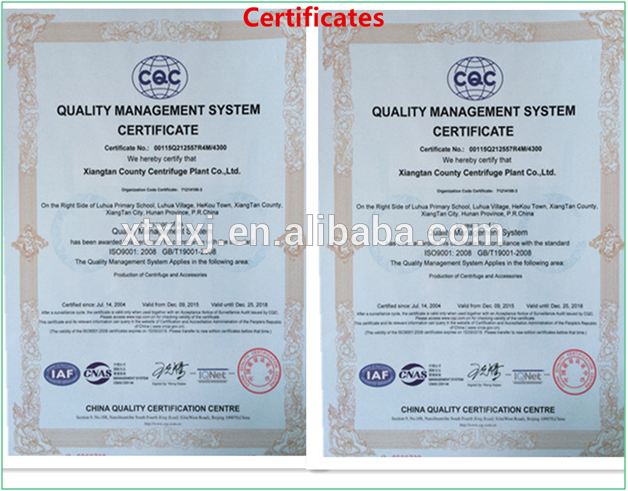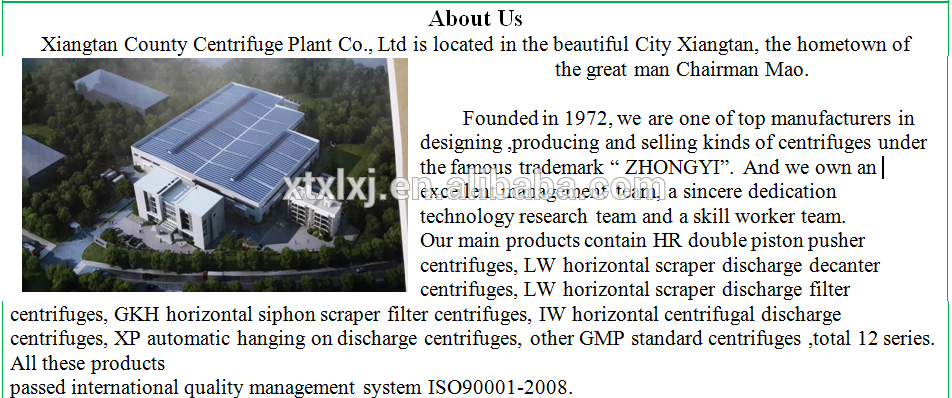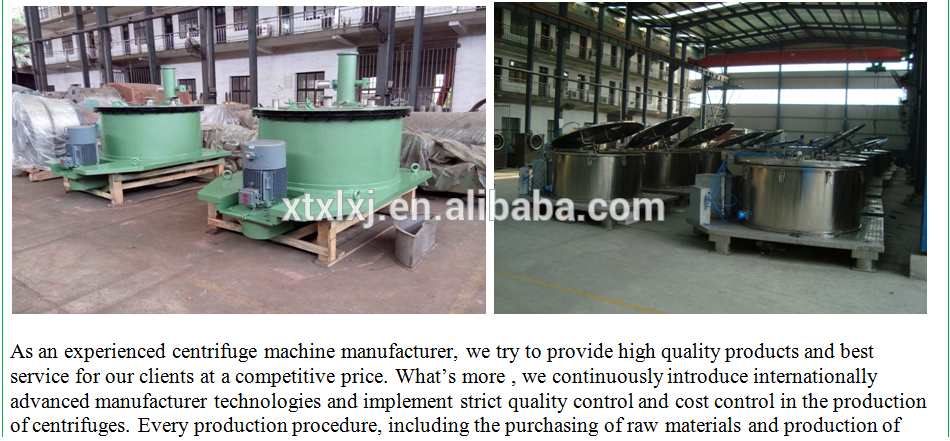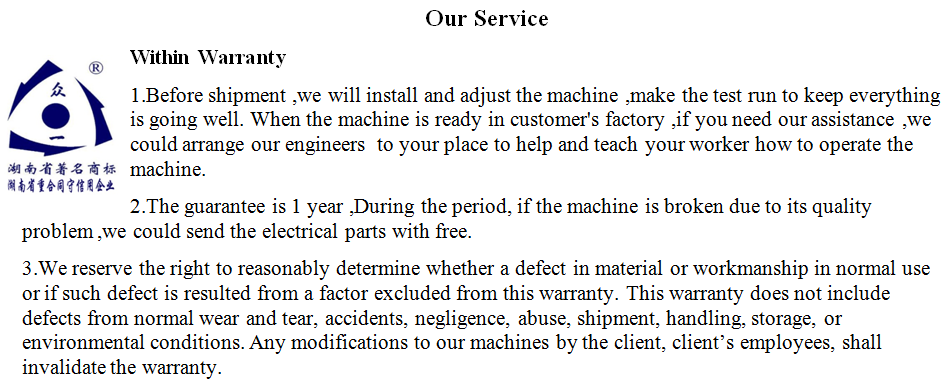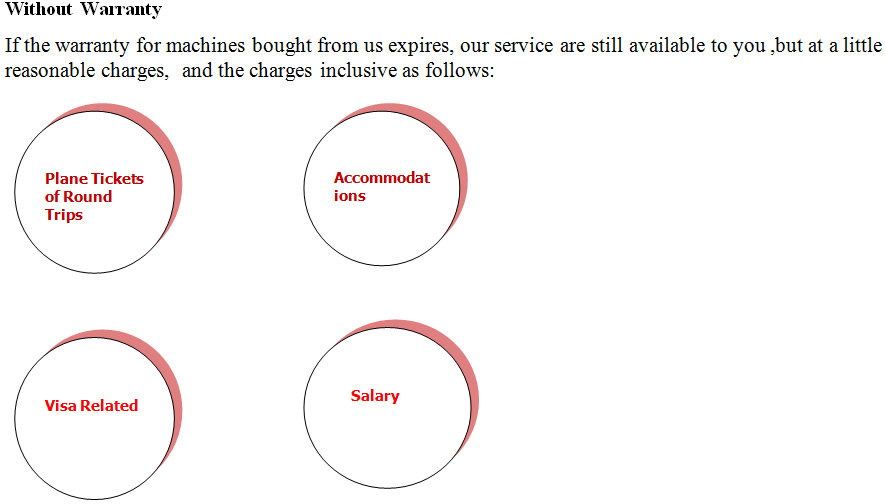 1.What's the application of centrifuge?
This machine is widely used in many fields such as environmental, pharmaceutical food, chemical industry for separation/washing/dewatering . It can separate almost all liquid and solid with proper feature.
2.How to clean the machine?
The machine has self-cleaning function. When the processing is finished, you just put one button and the machine will do the cleaning automatically.
3. How to choose the machine material?
For the material, we have stainless steel 304, 316 and 321 for your option. Generally SS304 is used. If there's suspension with corrosion, then SS 321 /316 or Ti is needed.
4.What's the capacity of the machine?
Firstly we have different model with different capacity for this machine.
Secondly, the capacity will be customized according to concentration of the suspension. Higher the concentration, lower the capacity.
5. How is the processing result?
The finished cake moisture and solid lost rate is based on the material feature. And different machine just brings different processing capacity. Also we can offer testing service to get realistic results.