2 phase Oilfield Mud Horizontal Decanter Centrifuge
ZHONGYI

Hunan, China

within 30 days against the payment in advance

20 Set/Sets per Month
The centrifuge is kind of two phase solid liquid suspension automatic horizontal spiral continuously discharge decanter centrifuge .It is widely used in many suspension materials
Product Description
LW Oilfield Mud Horizontal Spiral Decanter Centrifuge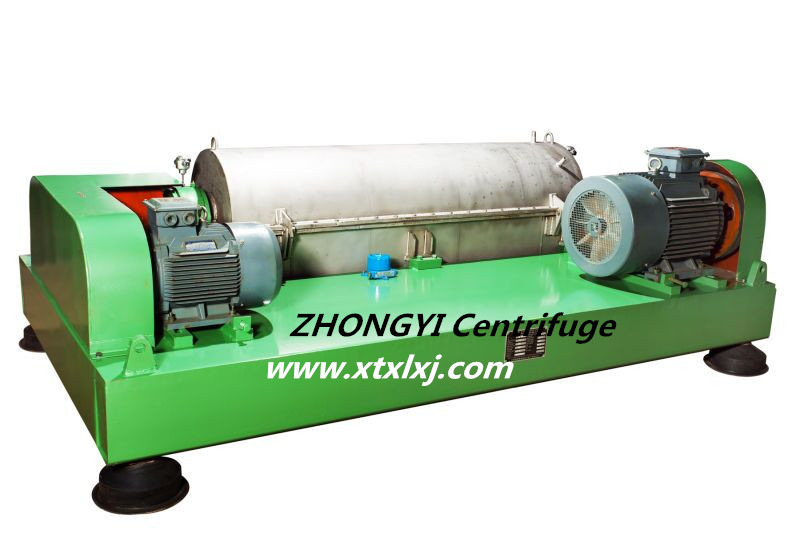 Technical Parameter for LW 2 phase Oilfield Mud Solid-liquid Separation Decanter Centrifuge

Operation Principles for Oilfield Mud Horizontal Decanter Centrifuge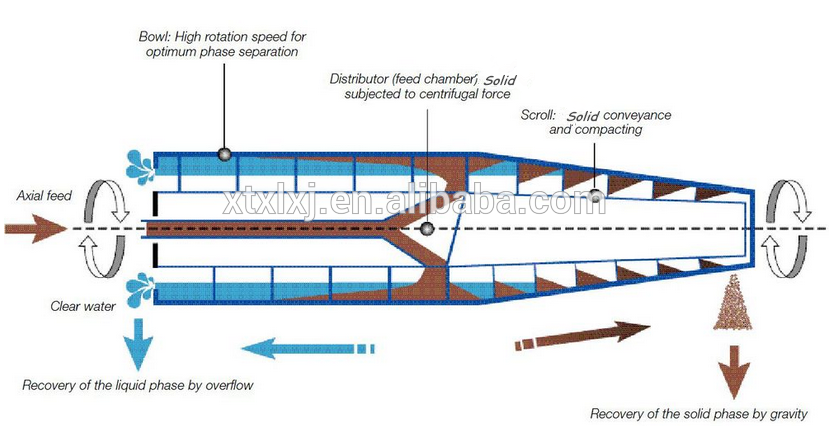 LWseries Decanter Centrifuge is apply to animal manure/drilling mud/ Sludge separation/dewatering with high efficiency and automatic continous operation.
LW series are main composed by high speed bowl, discharge spiral, differential mechanism, shell, bearing room, base motor and other parts
When the motor drives, the materials to be separated fed into the bowl at high speed. Under the action of the strong centrifugal force, the materials form the annular flow and the solid phase stay on the wall of the bowl, and the solid phase becomes solid cakes, as the speed of the bowl is different from that of the spiral, that means relative movement, by the movement the solid cakes go into the drying section and continuously dewater , then move out the machine ( centrifuge), at the same time, the clear liquid phase move out from other place.
Applications
It is applicable for two-phase (solid-liquid) separation in the chemical, pharmaceutical, environmental protection, mining, food and other industries.
1. Oil &gas drilling mud/animal manure /fluid control
2. Industrial and municipal wastewater treatment and other wast water treatment
3. Fine Chemical slurry
4. Coal and minerals (float wash of extractive coal and dewatering of coal mud)
Separation and purification for coal tar
Classification and dewatering for minerals
5. Pharmaceutical industry (antibiotic)
6. Food processing
-Production and extraction for Olive oil, palm oil, avocado oil;
Clarification and purification for vegetable oil and animal oil
-Clarification and purification for Wine, fruit juice;
-Washing, Classification and dewatering for Starch; Surimi ;
-Dewatering for Soybean and wheat protein and other protein
-Dewatering for Shellfish
Working Condition
1 The materials to be seprated are suspend liquid ,solid-liquid and so on .
2 There are density contract of the suspended liquid
3 The range of the concentration: 1- 40%
4 Working temperature: no more than 110 C
Feature
1 it is widely adopted for many materials ,as it less restrictive of the diameter of the solid phase, and the diameter can be different ( 0.005- 15 mm)
2 Full automatic and sealed continuously operation make the maintenance more easlier less cost
3 Larger output capacity
4 Compact design and save room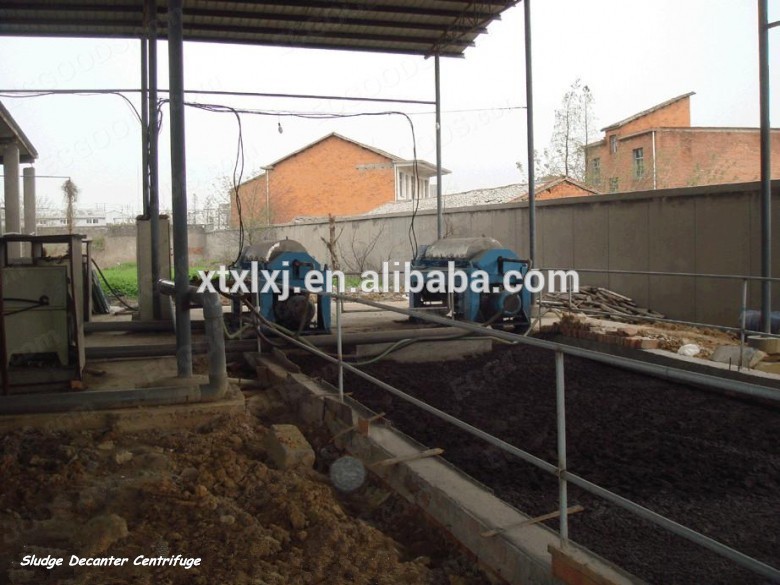 Pharmaceutical sludge dewatering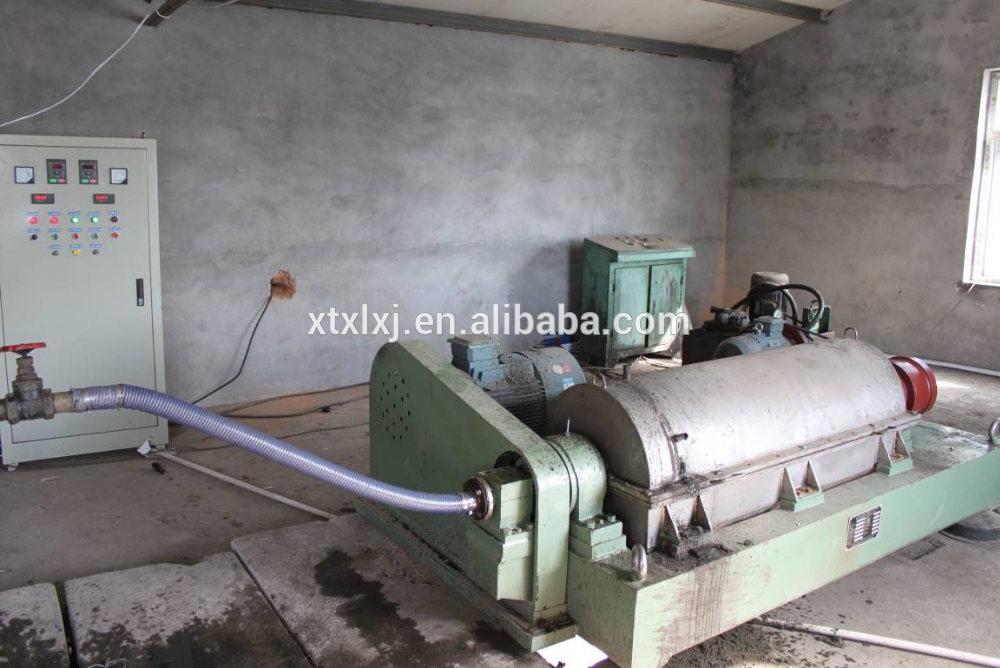 Sludge/mud dewatering
Protein Dewatering